Review: Visual Arts
Trent Parke,
The Camera is God

, Stills Gallery Sydney.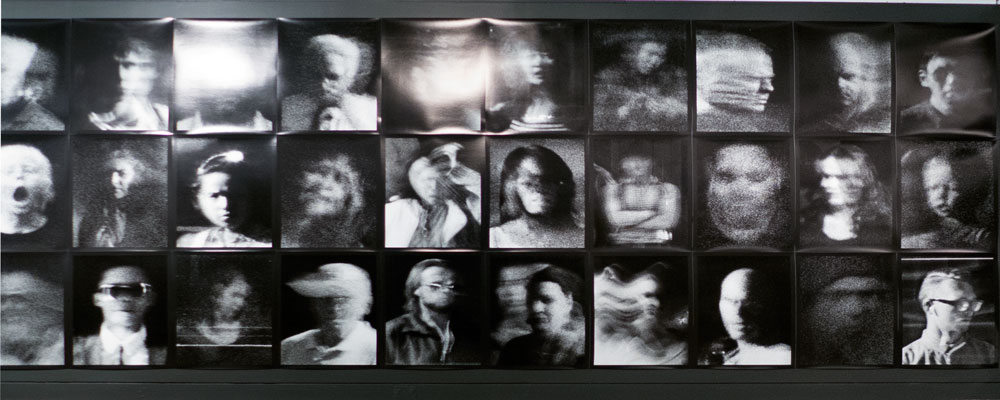 I have reviewed works by Trent Parke previously — click here. This new series, The Camera is God, is an exhibition worth seeing. Recommended. The series was staged first at the 2014 Adelaide Biennial where the format was slightly different.
The arrangement in Stills is more horizontal and only three high. In Adelaide the walls were higher and so the main work was five images high.The images are blown up from photographs taken on a street corner in Adelaide. The details are lost and the people's faces have become very graphic and grainy.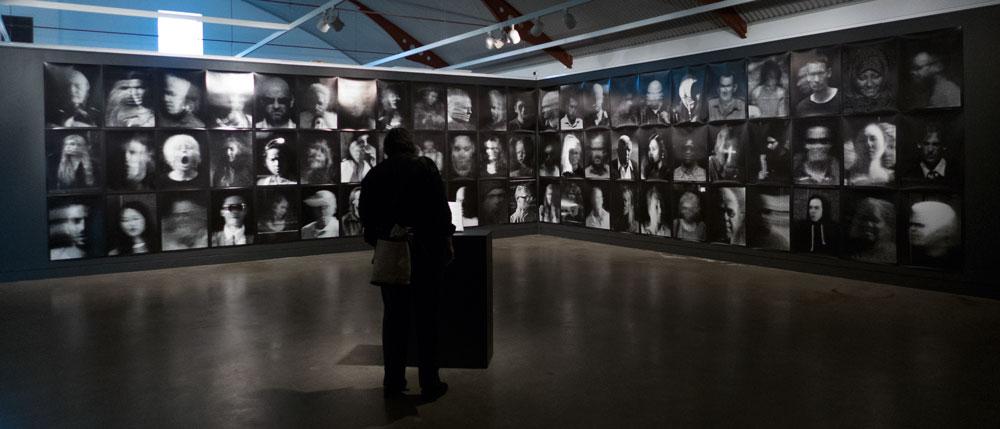 In Sydney there are several large images and then the room with the wall of faces. In the centre is a book to explain some of the process and background. The book is not really needed as the photographs actually say it all.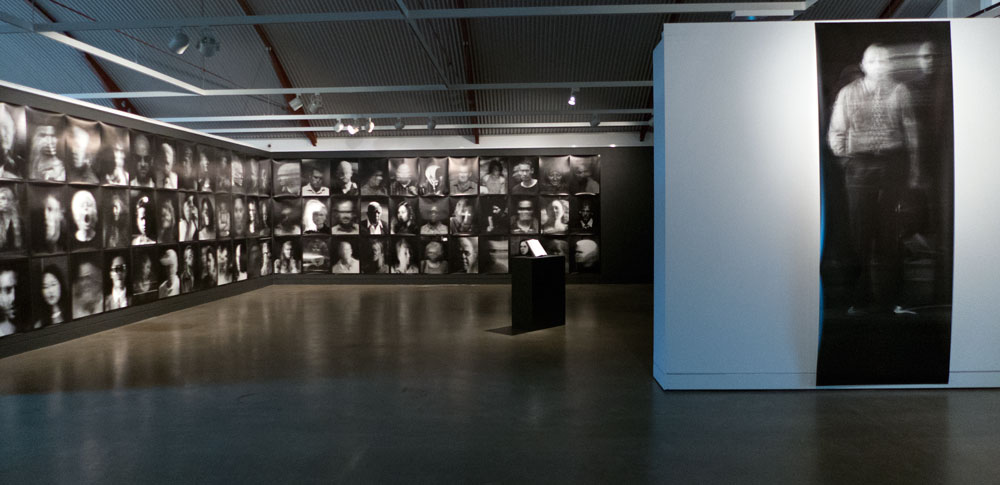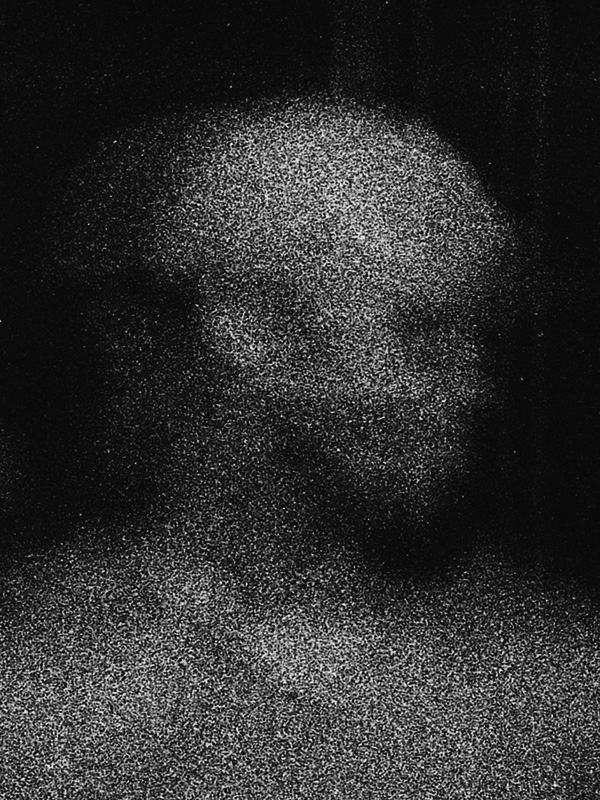 Trent Parke's work in this series sort of aligns to a lot of street photography. Usually one can identify the subject and it is the context and placement of people in the street that makes for good street photographs.
Trent has moved away from the normal street photography mode and concentrated on the faces but in the production process has removed many of the traces of identity. Apparently people have been imagining who these faces could have been. For instance, one image has been commented on as being Michelle Obama. Another definitely hints at being a skull. It demonstrates how the images, collectively and individually, are to be enjoyed at several levels. All good fun.
The images have that intriguing quality and are open to all sorts of literal and maybe even spiritual interpretations. You can spend time with these images.
The exhibition at Stills enhances the work of a great photographic artist. Good stuff!
Recommended: Rating 8/10
——————————————-
Paul Costigan, 14 April 2014