Recommendations for Christmas Reading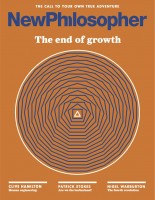 New Philosopher:
This magazine is well worth it – loads of smallish pieces to stir the thoughts.
Here's the website – click here. You can pick up copies in selected outlets. Recommended.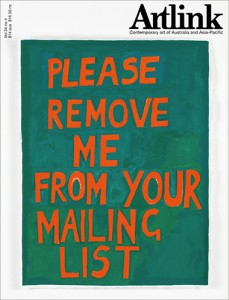 ArtLink
There are few Australian Visual Arts magazines on the market, for example Art Monthly. I hope to review the current issues soon. I have had a quick look at both. Art Monthly I look through fairly quickly and probably would not return. Whereas, ArtLink got my interest. Although I spotted one article which was praising some work I happen to know about and am aware of how superficial their work is. Other than that, I will be reading this one more thoroughly – so recommended.
Quarterly Essay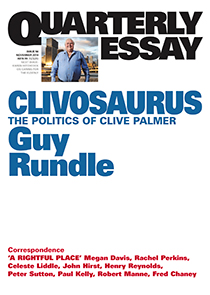 All you ever wanted to know about the real Clive Palmer – well maybe a little more than you need to know but it does make for a good read. click here for my review.
The Saturday Paper

This is always worth reading. Many of the articles have a political nature and at time this can be a little depressing.
With politics in Australia being a little too depressing at the moment, it remains necessary to stay engaged with what's going on. The writers for the Saturday Paper provide one means to do this. Most of the articles are worth the read. I ignore any relating to sport!
Otherwise it is a recommended read each Saturday. Limited online access – click here.
BUT – I will single out one in the current issue (Sat 20 Dec).
It was a piece about how the New Zealand city of Christchurch has surfaced with creative flare after the devastation of the earthquakes. The writer has done a mediocre job of telling the amazing tale and of stirring the readers interests. I finished the article thinking there was a much more enthusiastic article to be written. And as for the photograph they used? What were they thinking? The picture in the hard copy is boring while the one online is much better! Go figure! click here
——————————-
Paul Costigan