Political comments on Joe Hockey

For many years Australian voters have been trying to see the good things in political characters such as Malcolm Turnbull and Joe Hockey. Joe Hockey is now famous for his speech delivered in the UK in which he outlined that The Age Of Entitlement is over for Australians.
If this was not enough of a warning, people had to only consider that this man was now part of the most destructive and negative government in Australia's living history. Lies and spin are all that people were to receive while the notorious entitlements were being rolled out for friends and, of course, for the likes of Joe himself. And then there is his government's denial of doing anything about the damage being done to the planet through climate change.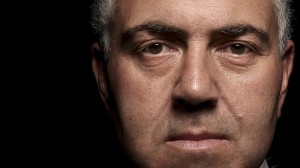 One person who has observed Joe Hockey at close quarters is the former independent member, Tony Windsor. Tony has just written a very good piece in the Saturday Paper in which he outlines the failure of Joe Hockey as an ethical character.
Click here for the link – but be warned the Saturday Paper is a subscription site so the link may or may not work. They usually allow for a few free articles before locking you out – so all the best.
The reality of the motives of Joe Hockey as Treasurer are beautifully illustrated by the cartoonist – The First Dog on The Moon – click here. Be prepared to laugh – or cry!
I have mention Joe Hockey before on his attitude to wind farms – click here. J
Joe Hockey is definitely to be remembered as Entitlement Joe or as Big Coal Joe – just as their hero Bob Menzies is still known as Pig Iron Bob.
Such characters are experts at playing the mister nice guy while selling the country down the drain. I remain puzzled as to why so many thinking people still give him the benefit of the doubt – even a little. In short, Joe Hockey is part of the current privileged politician class who would have no idea about the realities of life outside his circle of entitled colleagues. His views and actions will always be influenced by his very privileged position, that all those who keep him in power are to be entitled, and that the rest should just learn to look after themselves.
Malcolm Turnbull is very similar. I hope to write more about this other dangerous person another time soon.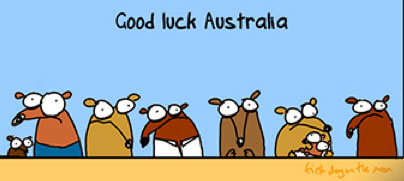 ————————————–
Paul Costigan, 28 July 2014