Review: TV on DVD
Six Part mini series: Crimes of Passion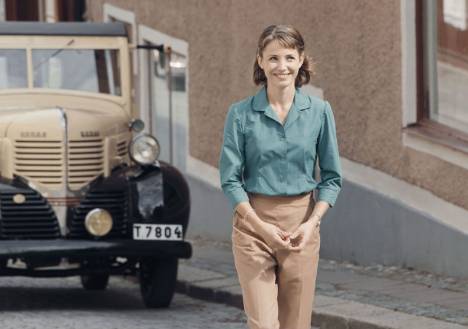 Review:  I came to this program not quite knowing what to expect. We finished watching the six episodes last night with full regrets that there are no more in the series (yet?).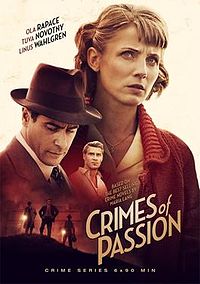 I totally recommend this to those who like a bit of the usual crime and drama along the lines of who done it. This wonderfully produced series has been set in the 1950s in northern Sweden and involved three main characters. I had not heard of any of these actors before watching the programs but now look forward to them being in something else – hopefully a second series.
Tuva Novotny is just terrific as Puck Ekstedt.   Puck is a fifties woman working through her independence and apparently doing a PhD, but we do not see much evidence of this. Her partner, later husband Einar Bure,  is played by Linus Wahlgren. The other star is Ola Rapace who plays the very busy police superintendent Christer Wijk.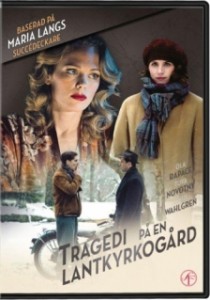 To sum up the character of the series, consider a mixture of Mad Men (everyone smokes a lot and it is all in 1950s style), mix it with a good who-dunnit, such as Agatha Christie, then set it in Sweden where it is cold and there is the use of loads of country scenes (easier than city scenes).
A word of warning, the first episode is a little rough around the edges. I definitely gets a lot better.
This series is not your heavy and over serious stuff. Putting aside that everywhere these people go there seems to be murders, the character developments are very enjoyable.
I say again – we wish there were to be more. They were fun to watch.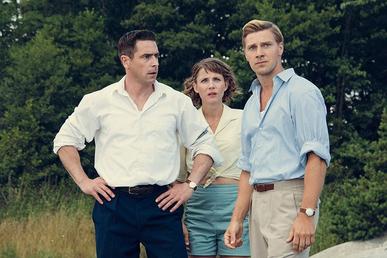 My rating below ignores the weakness of the first episode.
————————————–
Recommended: Rating 8/10
————————————–
Paul Costigan, 21 July 2014