Review: Photographs
Andrew Merry photographs
Edgewood no. 1,  from the series "Edgewood: Aerial Photography of New Suburbia" (2006); originally seen at the Museum of Sydney, 2010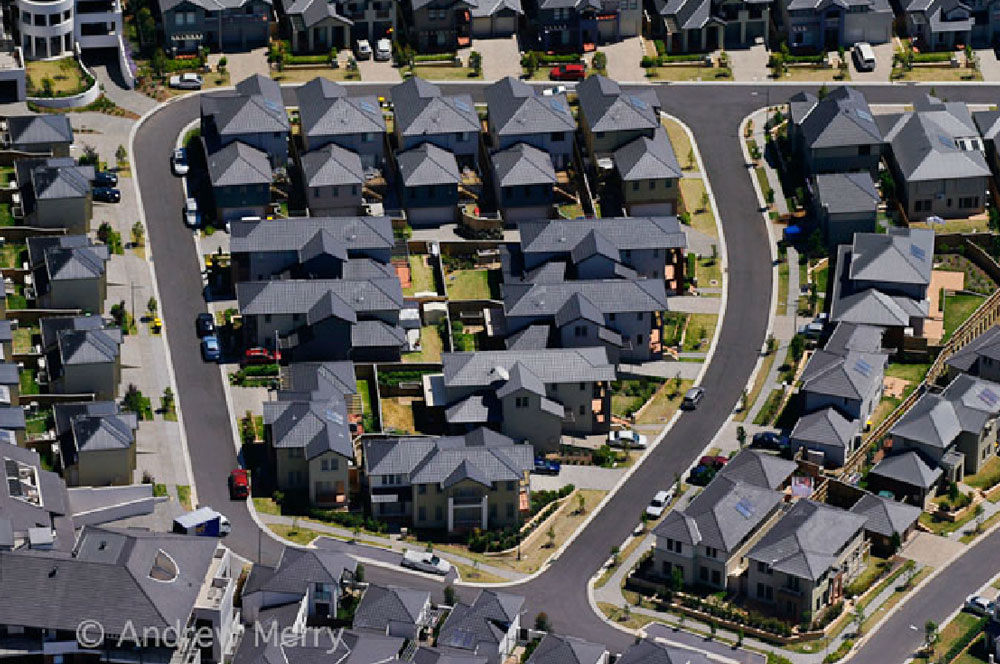 This series was on exhibition in Sydney in 2010 and has been acclaimed nationally. The photographs speak for themselves. This society continues to produce housing settlements like this. Have the planning authorities stopped and thought of the potential dangers to health from the heat island effects as the climate changes. Things are not going to get better.
I suspect the answer is not yet. Maybe after someone sues the planning authority responsible for approving such unsustainable settlements or the authority gets caught up in an insurance claim – maybe then they will start to listen to the evidence available not to approve such things. We can only hope.
Meanwhile enjoy the slide show – click here. When the page opens, click on the arrow down the bottom of page in the middle.
———————————————
Paul Costigan, 22 February 2014