The duopoly of supermarkets in Australia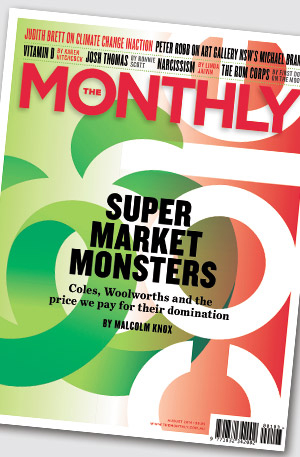 There is a very hard-hitting article in the August 2014 issue of The Monthly on how the two large supermarkets have been allowed to rip anyone and everyone off. Even more depressing is that it points to how we, as consumers,  are continuing to allow this to happen.
The major point raised by the article is how this dominance of the two of these supermarkets has reduced the food security in this country.